OPINION: Marketing Uganda's education is going to be as hard as marketing Uganda's tourism!
OPINION: Marketing Uganda's education is going to be as hard as marketing Uganda's tourism!
Many world's leading personalities would love to have the priceless experience of being close to these giants of the jungle. Yet, with all this, Uganda's tourism is still struggling.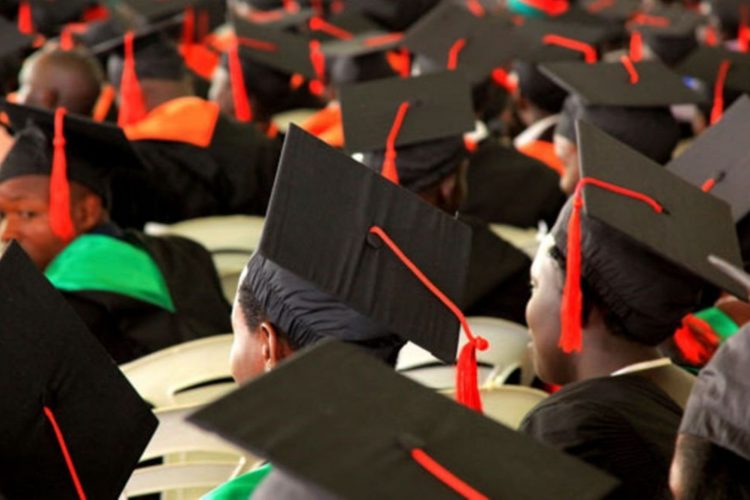 Undoubtedly, Uganda has one of the best and unique tourism destinations in the world, thanks to the one in a life-time and memorable experience of coming face to face with the giant – gentle mountain guerillas of the Bwindi Impenetrable Forest Park in South Western Uganda that it brings to any visitor to this endowed National Park.
Bwindi National Park is home to 60% of the overall world's population of mountain guerillas. It is certainly Uganda's Unique and Universal Selling Point(USSP).
Many world's leading personalities ranging from politicians to Hollywood celebrities, Silicon Valley honchos, Sports stars to Money barons from all corners of the globe would love to have the priceless experience of being close to these giants of the jungle. You cannot get such an experience through the taunted technologies of virtual reality (VR), 3D print outs or Artificial Intelligence (AI), but instead, you can get it by physically being immersed in this unforgettable experience by having to travel the journey to Bwindi National Park. Those who have done it have never regretted even for a single minute or even been able to quantify in terms of money the priceless experience they got standing face to face with the majestic mammals that mimic and come close to the human being in every sense.
So, Uganda's potential as an ultimate tourism destination can't be disputed. Of course, Uganda is endowed with many other equally very interesting features that would woow a visitor. Uganda's breathtaking game drives, the adrenaline experience of the white water rafting on River Nile and the enchanting scenic views of the Kabale and Kisoro mountains cannot go unnoticed by any visitor to Uganda. These and the inviting Uganda's lifestyle is what makes many visitors of Uganda continue to return to the country in order to get another opportunity to take in more of the Uganda's natural endowment.
Yet, with all this, Uganda's tourism is still struggling. Naturally, one would have expected that selling and marketing Uganda abroad to potential visitors would have been a smooth ride. The British war time Prime Minister, Sir, Winston Churchill in his Africa journey memoirs had already done the inadeliable marketing for Uganda when he referred to the country as the "Pearl" of Africa.
The question now is, how come, the Pearl of Africa is not attracting the would be expected large numbers of visitors?
Uganda is definitely still beautiful and stunning in her natural endowment and in her cultural and diversity uniqueness and all the attributes that evoked Winston Churchill's emotions when he set his sight on Uganda for the first time.
The struggle in Uganda's tourism promotional efforts would probably be attributed to the fact that although Uganda is a very beautiful, and compelling young lady only waiting to be discovered, unfortunately sometimes she is badly projected and wrongly perceived. The images that sometimes get splashed occasionally on the global Television screens and in international media tend to repudiate most of the good, beauty and elegance that Uganda is. This makes it hard to sell and market the country to not only the potential visitors but also to potential investors.
It would certainly beat anyone's understanding as to why we as government would spend millions of dollars annually in engaging and hiring international PR firms to sell and market Uganda as an ultimate tourism destination, yet we tend to tolorate the unfortunate actions of some of our errant both uniformed and non- uniformed individuals within our security organs who exhibit actions that tend to bring our country in disrepute and thereby our otherwise very beautiful country is perceived in a different light!
In the same way, we can also predict the irreparable reputational damage to Uganda's education system that the "University Expired Courses" has caused.
Uganda is a country that has been known globally for decades of it's impeccable quality education system. It was due to this recognition that the country's first higher institution of higher learning, Makerere University always attracted the creme de la creme of lecturers and professors from the region and accross the entire Africa.
Makerere University was the university of choice and preference for study by many Africa's emerging intellectuals and many of them went to become prominent and transformational figures in their own countries.
Based on this legacy of quality and high standard of education that was admired accross the region and the entire continent, Uganda over years has been attracting scores of University students from our neighboring countries and as far wide as South and West Africa.
They come to pursue their education in our Universities both public and private due to the fact that they are confident that at the end of their course period what they will attain and be awarded with will not only meet the international standards, but will also be dully recognized by other institutions and in the job markets.
Those are critical cornerstones on which any one wishing to enroll in any University will have to consider and base one's decision on.
Now, if it turns out that the validity of the graduating and the already graduated students' degrees and certificates are still being discussed as the case is right now, it certainly calls for a lot of concern as a country.
Out of guilty for their laxity, sloppiness or complacence, we are going to hear more of the seemingly dismissive and soothing assurances from those that are mandated with the supervising and maintaining high education standards in our institutions of higher learning.
They will seek to downplay the seriousness and the adverse impact that their actions of negligence and sloppiness has caused to the reputation of Uganda's education system.
This, for sure, should be a serious learning lesson for all that are concerned. However, above all, this shouldn't be treated as any other mishaps or scandals that have bedeviled this country.
A full investigation ought to be carried out in our education system in order to ascertain the loopholes and deficits. Mere attributing the negligence on lack of adequate budget for the NHCE and the COVID Pandemic shouldn't be bought on its face value.
In my earlier thoughts, I did make a passionate reference to a very pregnant but scary observation that a South African Professor made in emphasizing the singular significance of a quality, fair and proper education system to the efforts and aspirations of nation building.
The Professor said that "Destroying any nation does not require the use of atomic bombs or the use of long-range missiles. It only requires lowering the quality of education and allowing cheating in the examinations by the students"
This observation is true for South Africa as it is indeed true for Uganda and any other country.
We need to heed to this caution and need to start taking education for our country more seriously otherwise we might be destroying our country unknowingly or inadvertently.