Peru protesters, including children, killed in 'extrajudicial executions' by security forces, Amnesty finds
Peru protesters, including children, killed in 'extrajudicial executions' by security forces, Amnesty finds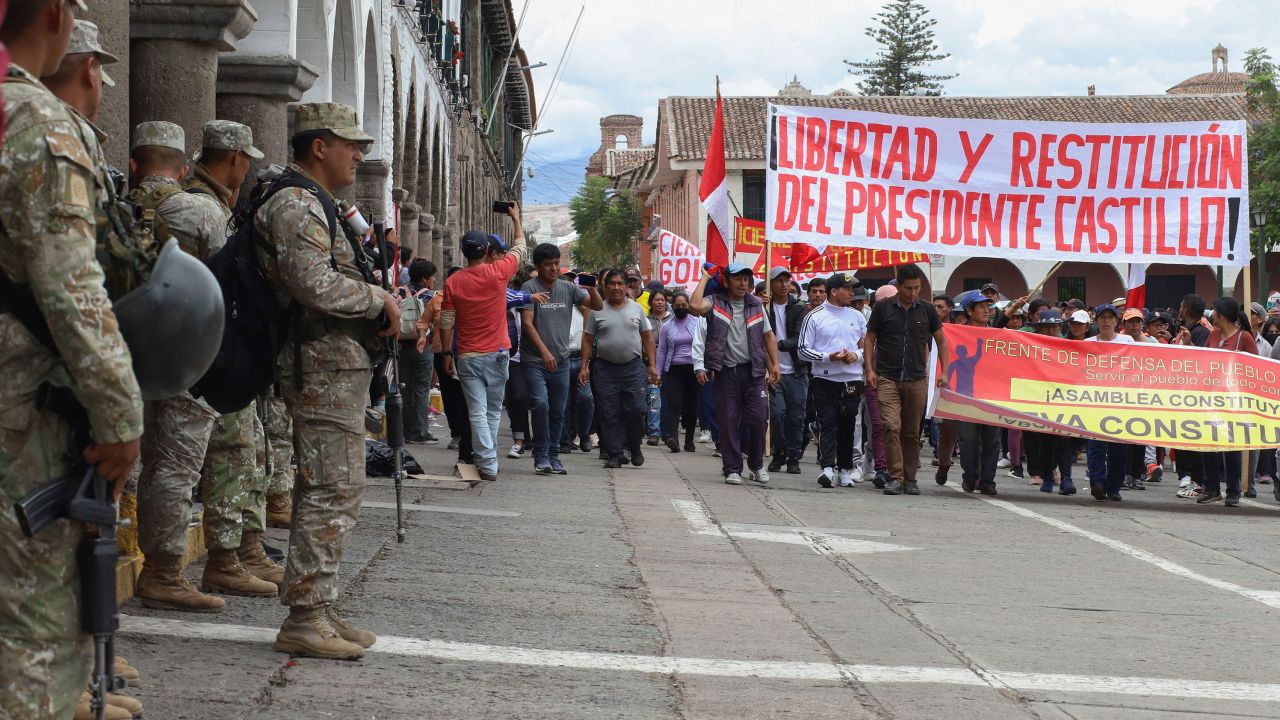 Peruvian security forces carried out widespread attacks against protestors with "extrajudicial executions "and "widespread use of lethal ammunition" earlier this year, while trying to contain mass protests that started in December 2022, according to Amnesty International.
The rights group researched the deaths of 25 people killed in the regions of Ayacucho, Apurimac and Puno between December 7, 2022 and February 9, 2023. In total, 49 civilians were killed during the protests.
Amnesty International's report found that many of the victims were younger than 21 years old, with six children among the cases documented.
The Andean country's weeks-long protest movement was sparked by the impeachment and arrest of former President Pedro Castillo in December and fueled by deep dissatisfaction over living conditions and inequality in the country.
While protests occurred throughout the nation, the worst violence was in the rural and indigenous south, which saw Castillo's ouster as another attempt by Peru's coastal elites to discount them.