South African Rapper AKA Shot Dead in Drive-By Shooting in Durban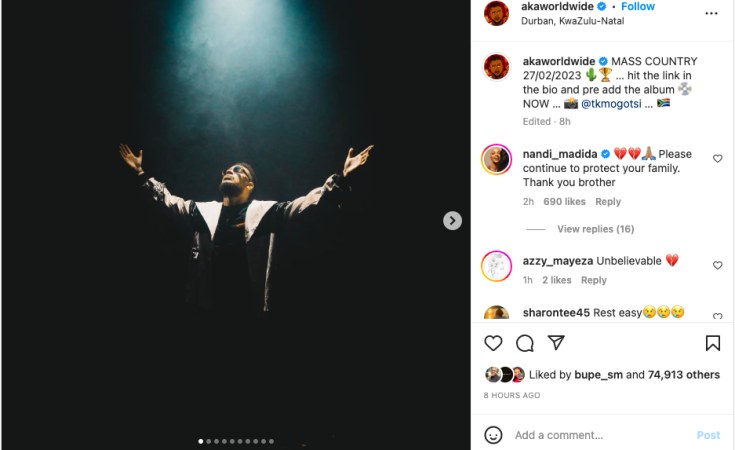 Police sources in Durban have confirmed rapper Kiernan 'AKA' Forbes was shot dead in a drive-by shooting on Florida Road on Friday night.
Another person believed to be AKA's bodyguard, was also wounded, while another unidentified person, who is understood to be a close friend of AKA, has been shot dead.
Police in the province were yet to officially comment on the murders, but IOL has independently confirmed from well-placed police sources, who cannot be named as they are not permitted to speak to the media.
The entertainment industry has been rocked by the demise of award-winning rapper Kiernan Forbes, popularly known as AKA or the Supa Mega. The rapper was gunned down in a drive-by shooting on Florida Road in Durban on Friday, 10 February.
According to reports, the popular rapper was slated to perform in Durban, where he was expected to perform as part of his birthday celebrations. The event has since been canceled. He was due to release a new album, Mass Country, on February 27.
Celebrities, friends, and fans took to social media to share their condolences and heartbreak for the Supa Mega
It is understood that AKA was standing outside the Wish Restaurant when he was gunned down in a drive-by shooting.
Two unknown cars are believed to have opened fire just before 10pm.
Police had cordoned off the area when an IOL team arrived at the scene on Friday night.
Speaking to IOL, stunned patrons at a nearby restaurant said AKA had been standing outside Wish when he was gunned down.
Garrith Jamieson, a spokesperson for ALS Paramedics said Florida Road has been closed off after the shooting incident Florida Road where two people have been confirmed deceased.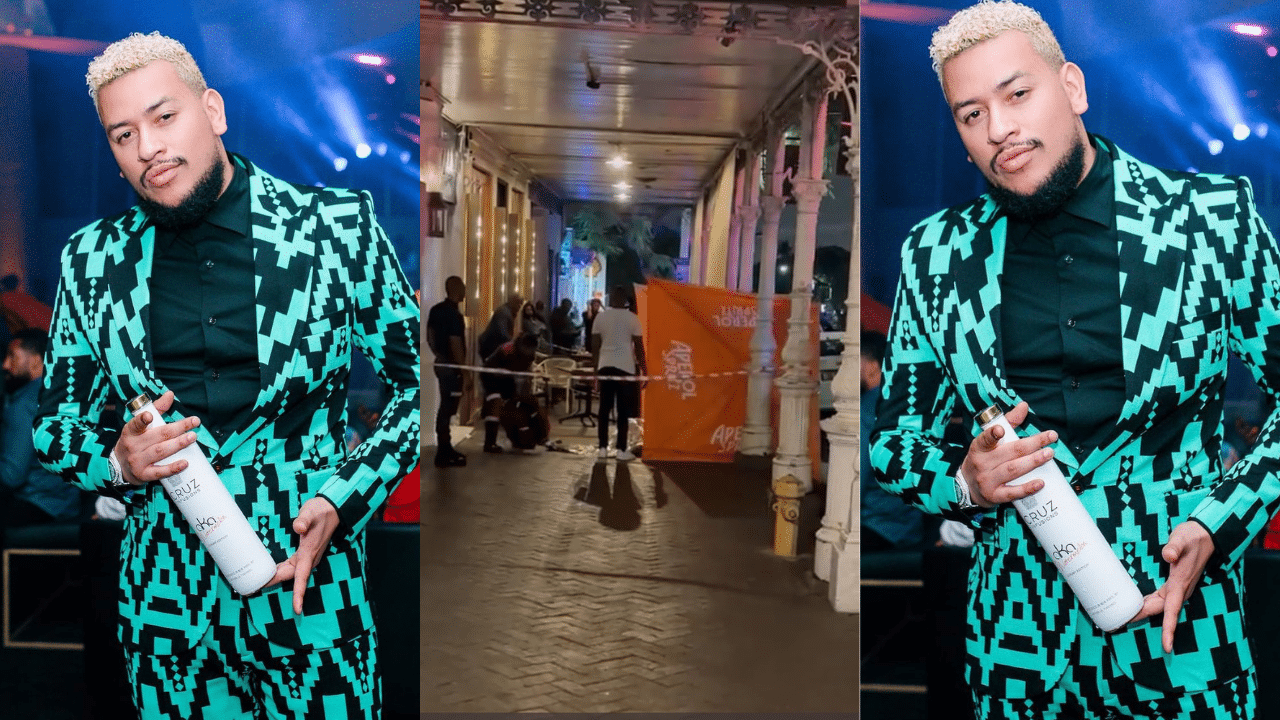 Jamieson said amongst the deceased was a "famous rapper".
The identity of the second person shot dead is unknown at this stage, but he is understood to be a close friend of AKA.